Over the last few months, we have been working closely with congregations to find ways to improve our event management tools. We are happy to announce the release of the improved tools which include many helpful features which we believe will greatly enhance your ability to notify congregants of upcoming events!
List view
We have replaced the calendar view with a new agenda view, making it easier for congregants and leaders to find upcoming events quickly and easily.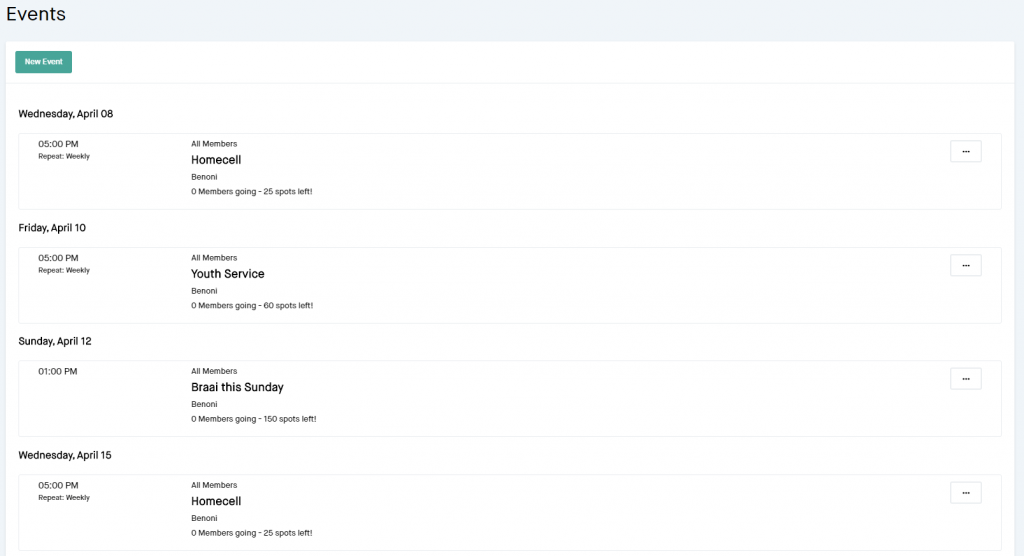 Events are automatically grouped by date and sorted accordingly, allowing for a clear list of upcoming events. We have also added new information to each event such as the event location and the number of seats remaining.
New date and time fields
The new event editor features a new when/where structure, which makes event creation and scheduling quick and effortless.

Let's take a look at some of the new fields:
When: The event start date.
What time: The starting time of the event.
How long will it be: The duration of the event. You may still set a custom end date/time if the predefined options do not apply to your event.
Where: The location where the event will be held.
Maximum number of attendees
It is now possible to set a maximum number of attendees for an event. Once the attendee amount reaches the maximum number, no further RSVP's will be allowed.

This is reflected in the list view and the event viewer to allow congregants to see how many seats are available for a specific event. This can be left empty if you do not want to limit attendees for an event.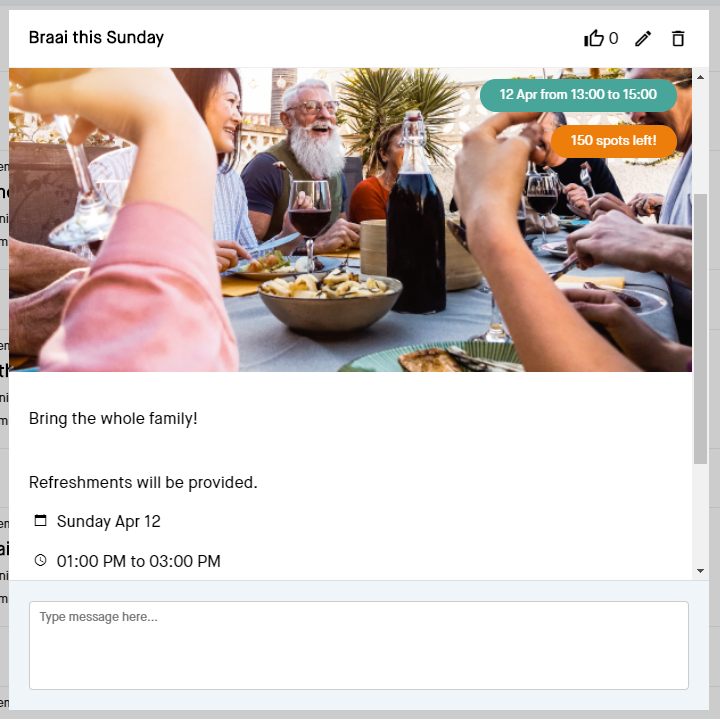 Notifications
We went back to the drawing board for notifications and developed a brand new notification tool-set which allows you to select what kind of notifications you would like to automatically send to congregants, as well as when you would like these to be sent out.

Event sharing
It is now possible to share events publicly with a share link. This allows anyone to click on the link and RSVP to the event via a unique link.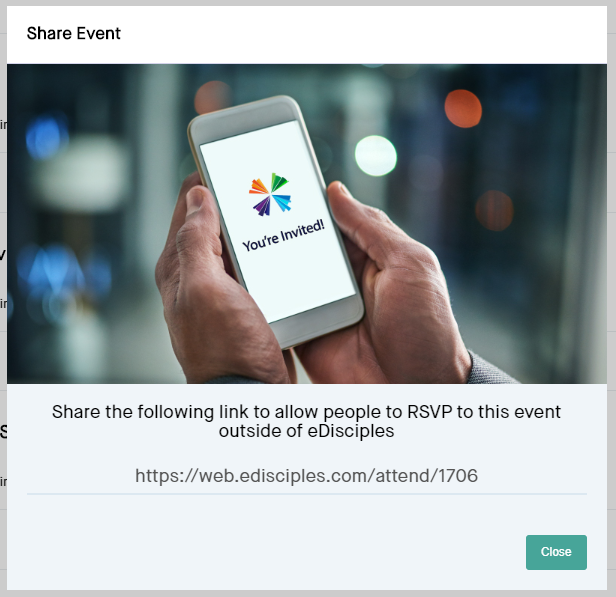 The event link will show all the important information about the event, including the location, time and the seats remaining. Once the maximum number of attendees has been reached, no further external RSVP's will be allowed and the church contact information will be shown to allow users to inquire about availability.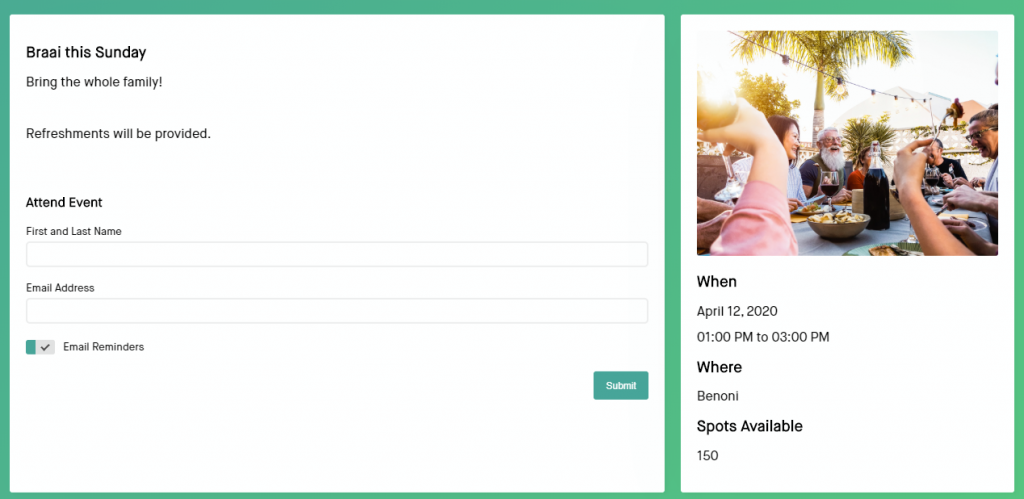 Recurring Events (Coming Soon)
We have been working around the clock to add recurring events to eDisciples in the near future. This will allow you to set up events which occur daily, weekly, biweekly, monthly and yearly. 
These events will be grouped in the same way as normal events but can be edited easily at any time.
Recurring events are currently available in the web app but will soon be released on the mobile apps within the next week.
Latest posts by DylanAuty
(see all)